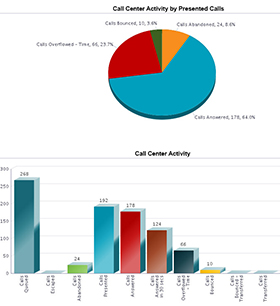 Queue Reports
Queue reports provide queue activity metrics for an individual or multiple queues. Key metrics like call volume, abandoned calls, and service levels are readily available.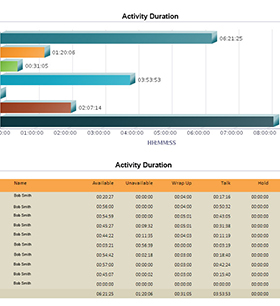 Performance Reports of Agents
Agent reports provide rich insight into agent performance and their individual and collective behaviors. Understand where agent time is spent and how calls are being handled.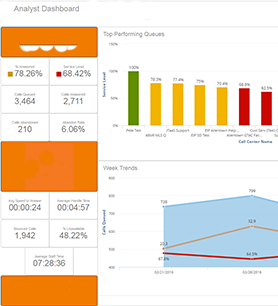 Business Intelligence
gPlex® Contact Center is an cloud-based Business Intelligence system that delivers accurate, and actionable analytics in an intuitive, self-service environment.