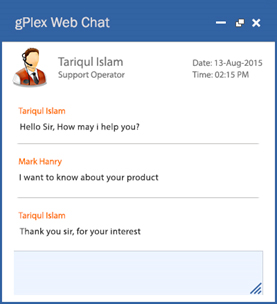 Auto chat windows transfer
The agent must answer a web chat call within a specific time period. If agent failed to response, gPlex® system will move that chat call to another agent within 5/10 second. After answering, agent can continue chat session or transfer it to other agents.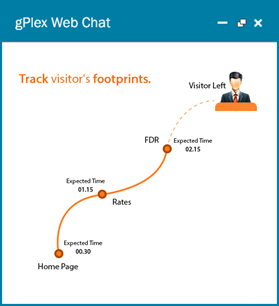 Track visitor's footprints
Monitor how visitors are interacting with your website in real-time. Identify the URL of the content or affiliate sending you website traffic. Analyze the web path of visitors and determine specific web pages with high and low engagement rates.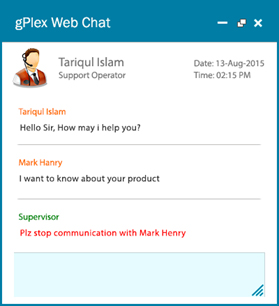 Seize agent chat Window
gPlex® allows the Supervisor to seize the chat session from the agent or send whisper text to the agent. Supervisor can edit/delete the text of a current chat window already which already delivered. The client can see the notification and the deleted text as in different color for a few seconds before permanent delete for legal reason.